Broome Park Golf & Country Club England
Explore England with Diamond Resorts Points
Broome Park Golf & Country Club is a magnificent countryside estate in Kent. You can enjoy a great holiday there while staying in the estate dominated by the 17th century grade 1 listed main building. The resort boasts a private 18 hole golf course and a traditional style pub.
Buying Diamond Resorts (DRI) points will allow you to have an exceptional stay in this luxurious country club at a great value price. If you are an existing customer, you will already be familiar with the bargains to be had by going straight to our Diamond Resorts Points For Sale page.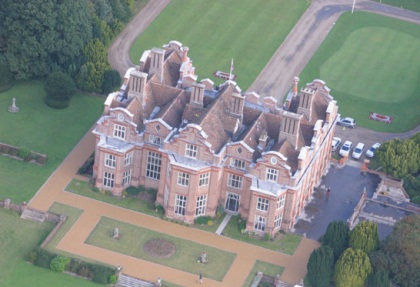 Broome Park golf & country club is a perfect resort for holiday makers that are huge golf fans, or just looking to relax in an idyllic private country estate setting. The resorts 18 hole golf course is available to residents at reduced fees if 2 or more people are playing, (there is a 2 for 1 offer). There is a restaurant on site to dine at and a traditionally styled pub to head to after a round of golf or to relax in during the evening. Broome Park Golf & Country Club makes a great starting point to explore the delights of Kent, such as the historic Canterbury that is often referred to as the "garden of England". Dover and Folkestone are nearby and there is also nearby access to the Channel Tunnel. Facilities at Broome Park include a golf course, driving range and putting green, a croquet lawn, tennis courts, sauna, solarium, yoga, extensive gardens and more. There are also activities nearby such as sailing, horse riding, a zoo, a marina and hot air ballooning.