Royal Oasis Club At Pueblo Quinta Costa Del Sol
Explore Spain with Diamond Resorts Points (DRI Points)
The Royal Oasis Club is set in the heart of the Costa del Sol, this resort has pretty Pueblo-style architecture concealing a wealth of modern comfort. The resort is more reminiscent of a traditional Spanish pueblo blanco, or white village.
Buying Diamond Resorts points will let you take advantage of this picturesque, well equipped resort at a great value price. If you are an existing customer, you will already be familiar with the bargains to be had by going straight to the Diamond resorts Points for sale page.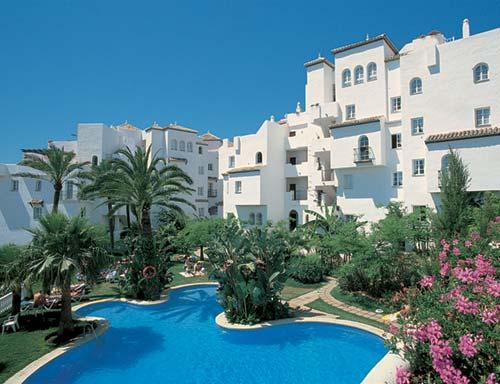 The Royal Oasis Club has bright, airy rooms that are beautifully furnished and most have balconies overlooking landscaped gardens. On site facilities include a restaurant, an outdoor swimming pool, a small fitness centre with heated pool, whirlpool, and sauna. The resort is well located in a hilly area between the Benalmadena beach area and the village of Arroyo de Miel, and directly opposite the beautiful Paloma Park. Costa del Sol is one of Europe's primary vacation locations, featuring a wealth of attractions that are within easy driving distance of Pueblo Quinta.