Best places to eat in Edinburgh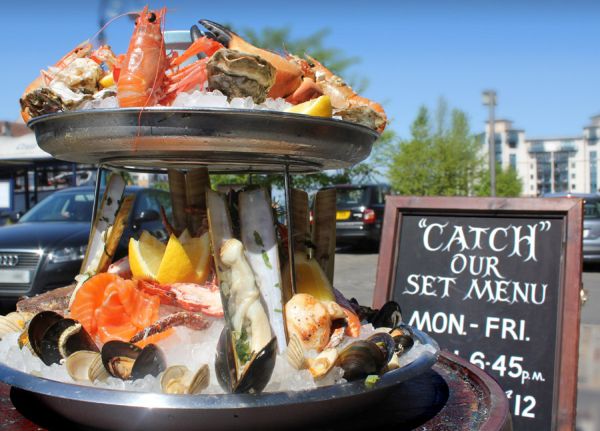 The Scottish capital has some of the finest restaurants in the world, from Michelin-starred fine dining establishments to smaller bistros and brasseries.  Here is a selection of the best you will find.
21212
This great restaurant is run by Paul Kitching and Katie O'Brien. They originally had a restaurant in Manchester but moved further north to Edinburgh and had instant success. The name of the restaurant comes from the dining structure at dinner: a choice of two starters, one interim course, a choice of two mains, and another interim course and then a choice of two desserts. The décor is extravagant as is the cooking.
Always Sunday
For somewhere to eat when you are on a bit of budget, Always Sunday is definitely worth a visit. The café is located in the Old Town and gets particularly busy during the summer months due to its convenient location and small outside seating area.
La Favourita
This Italian restaurant is located on Leith Walk and is said to provide its guests with the best pizza in Edinburgh. The restaurant has black-topped tables, whitewashed walls and a log-fired pizza oven. As well as pizza there are plenty of pasta dishes on offer. Prices start from around £10.
The Ship on the Shore
Many tourists head to Leith when visiting Edinburgh and a great place to dine out is The Ship on the shore, located on the water. The restaurant walls are lined with nautical maps and it serves some of the best seafood in the area.
Sushiya
If you fancy some sushi, there is no better place to eat than Sushiya. It is only a small restaurant but its popularity has risen hugely; however, this means the competition for its seats has risen too. If you are lucky enough to get in you will not be disappointed.
The Witchery
This restaurant is a tourist hotspot. Established by James Thompson in 1970, it now serves some of the best Scottish food you can find, in a magical setting. It has developed a reputation worldwide for the incredible dining experience it offers, hidden among a collection of historic buildings in the heart of Edinburgh's Old Town.  The Witchery is open seven days a week for lunch, dinner and pre-theatre supper.
Hewat's Restaurant
For more traditional fare, why not try the Scottish delicacy of haggis – a savoury pudding containing sheep heart, liver and lungs minced with onion and spices which is encased in the animal's stomach and cooked for approximately three hours. It's not for the faint-hearted, but cooked well it can be a delicious, satisfying dish. Hewat's Restaurant serves great haggis as well as other food options in case not everyone you're with is willing to try the famous Scottish dish.
Martin Wishart
Martin Wishart opened his eponymous restaurant in the Port of Leith in 1999. Since then it has become one of the UK's most acclaimed dining venues, currently holding one Michelin star and 4 AA rosettes. On average a three course meal at this respected restaurant will set you back around £70 per person.
Even though Edinburgh has lots of great restaurants if you are visiting for a long time you probably won't want to eat out every night. A great accommodation option is a serviced apartment. All serviced apartments have kitchens so you can cook whatever you fancy. You could even attempt making your own haggis!