Monaco: A decadent report from the Capital of affluence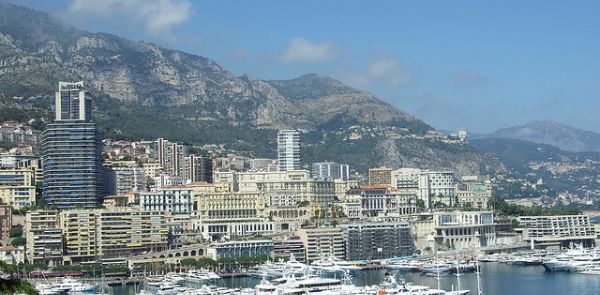 When it comes to 'scenes', it has to be said that Monaco is not exactly the biggest. Weighing in at just under two square miles; Monaco is positively petite, but within its chest beats the golden heart of a Citadel that worships at the feet of Mammon.
Monaco has been a well known tax haven for a long while now, and it is said that you can't afford to live in Monaco unless you have at least ten million pounds in the bank.
The shopping is ludicrously luxurious here. There are watches in windows for almost a million, bags in boutiques for a cleaner's yearly wage. How about a four bedroom apartment with great views over the Med? Yours for just £60 million.
So, this is Monaco, the playground of the rich, and the Alcatraz of the Super rich. If you want to come and party in this town you have to have very deep pockets indeed.
In Monaco, it's all about the wealth. What car you drive, how big your apartment is, the length of your yacht, and what you wear. The other main status factor is about the places to be seen and who to be seen with.
But, you can't arrive out of nowhere and suddenly befriend a few billionaires and celebrities overnight, but what you can do is choose your clothes very carefully and the places that you are seen in.
What to wear in Monaco
At the Casino – After eight there is a very strict dress code and you must wear suits and dresses, but earlier on I the day you can get away with casual. Do bear in mind that there is casual…and then there is casual. This kind of casual is the type that is on the precipice of smart. A blazer and well pressed trousers for him – and perhaps for her – or a long summery dress with belt and accessories. Men cannot wear sandals but women can. Flip flops and shorts are a complete no-no, whatever time of the day it is.
Around town – The streets are steep and narrow and the high heels are not a good idea unless you are being chauffeured from red carpet to red carpet. Wear some flat shoes to explore and save your ankles. It will be hot so wear something light and airy. Only wear shorts if you want to be mistaken for a cruise liner day tourist.
Where to be seen in Monaco
There are an elite few decidedly decadent places in Monaco that attract the affluent year on year. During the Monaco Grand Prix the rich return to Monte Carlo in great flocks and stay for the duration.
The ultimate place to be seen in Monaco is at one of the exclusive cocktail parties held on board yachts during the Grand Prix. Then after the race they will saunter over to the Grand Prix evening entertainment par excellence – the ultimate A-list hang out – the Amber Lounge after party. This is a sumptuous affair that combines soft up-lighting, silk drapes, tasteful décor, DJs, fine food and vintage champagne in club or rooftop settings at the whim takes them. Expect to be rubbing shoulders with the great and the good, Hollywood and Monaco Royalty and legends of stage and screen.
In Monaco there is a swathe of decadent delights to immerse yourselves in. Just be sure that you have money to burn because everywhere you find the superrich you will find a firestorm of spending to keep up with. Expect a meal for two with fine wine in Louis XV to set you back £1000 and few drinks in Jimmy'z nightclub for £100 a round. Enter all ye here with an exceptionally large cash stash.