A beginner's guide to Manchester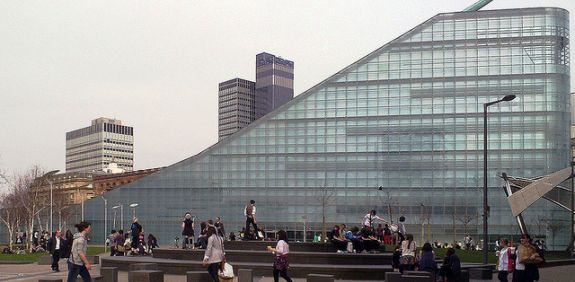 This summer, The Stone Roses and The Happy Mondays will play reunion concerts in Manchester's Heaton Park. This might bemuse anyone born this side of 1980, but for those of a certain age, the gigs mark an emotional return to Manchester's heady late '80s musical heyday.
Music is just one of the things that make Manchester famous across the world. There's the football, of course, but it's also famed for its nightlife, architecture, shopping and its history as the world's first ever industrialised city and now a hub of culture in the north of England. And it offers plenty of quirky activities befitting its cult status:
See some music
Manchester's musical heritage is well documented; if you're keen to explore the sights that inspired The Smiths, Joy Division and Oasis, try a Manchester Music Tour, hosted by Craig Gill, former drummer of Inspiral Carpets. The city also has a thriving contemporary music scene: great venues include the Deaf Institute, Band on the Wall and the Blue Cat Café.
Visit Cliff Richard's hotel
The Arora Hotel on Princess Street is co-owned by Sir Cliff and is generally a hip, modern affair, set in an 18th century Grade II-listed building. However, it's probably best avoiding the five Cliff-themed rooms unless you're a die-hard fan.
Party in a warehouse
The Warehouse Project now attracts the kind of dance fans who headed to the legendary Hacienda nightclub in the late '80s. The 'project' is a series of club nights from September to December in underground locations, featuring well-known and more obscure dance artists and culminating in a huge celebration on New Year's Eve.
See spectacular architecture
As well as the medieval Manchester Cathedral in the city centre, income from the cotton industry in the 19th century meant numerous neo-gothic buildings sprung up. The Town Hall and Victoria station are the best examples.
Eat along the curry mile
There are plenty of high-quality restaurants in Manchester, but the food along the curry mile is hard to beat. Locals claim that this stretch of Wilmslow Road has the largest concentration of south Asian restaurants outside the subcontinent; whether this is true or not, dining here is an experience.
See a wooden sculpture of Tony Blair
As the birthplace of the industrial revolution, Manchester is an appropriate home for this museum documenting the history of working people in the UK. Set in an Edwardian pumping station, its exhibits include political cartoons, posters and the aforementioned sculpture of New Labour's frontman.
Stay in a unique serviced apartment
The serviced apartments in Manchester make full use of the city's mix of old and new. Some are in creatively converted former warehouses; others are in more contemporary developments. Most are either in the centre or in up-and-coming Salford, so they're perfectly located for whatever you want to do.