London International Mime Festival set to start tomorrow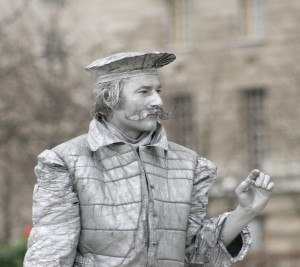 Having run annually since 1977, the London International Mime Festival is now a well-established celebration of visual theatre in England's ever-popular capital city.
Brightening up the at times gloomy month of January, the series of innovative performances can be found across the capital, with major venues such as the Southbank Centre, Royal opera House Barbican and Roundhouse all hosting entertaining shows involving slapstick, mime and puppets.
The likely highlight of this year's festivities is the Fringe First award-winning show The Table. Performed by Blind Summit, the spectacular and wonderfully humorous mime show is held at the Soho Theatre and will be running throughout the first half of the 18 day festival, from 11th January to the 21st.
The surreal puppet drama Plucked, which will be held at the Roundhouse Studio Theatre in Chalk Farm is also set to amaze audiences. To take in some of the unique entertainment, use your Diamond Resorts Points to visit a Diamond Resort near London.